From the Ramen capital, Kitakata city.
Kitakata City, a small city in northern Japan, is known for its many ramen shops. It is the most ramen shops you will see per person in all of Japan, and also where Kitakata ramen gets its name. It is among the three most popular ramen in Japan, along with Hakata ramen and Sapporo ramen. So pick up your chopsticks and dive into this famous bowl of deliciousness. There are many type of ramen in Japan, Check here for it.
Kitakawa ramen is known for its soy sauce base and matured flat noodles. The noodles are generally four millimeters wide, while being flat and curled. This ramen is typically topped off with green onions, naruto (fish cakes), dried bamboo shoots, and most importantly, Chashu (roasted pork fillet) or Char Siu (Chinese BBQ Pork). The bowls will have more water then other ramens which give the flat noodles a more firmer texture. The taste can range from salty to sweet depending on how it is made. Each restaurant wants to give their own spin on the dish and in general, you can find a bowl of the ramen for fairly cheap.
History of Kitakata Ramen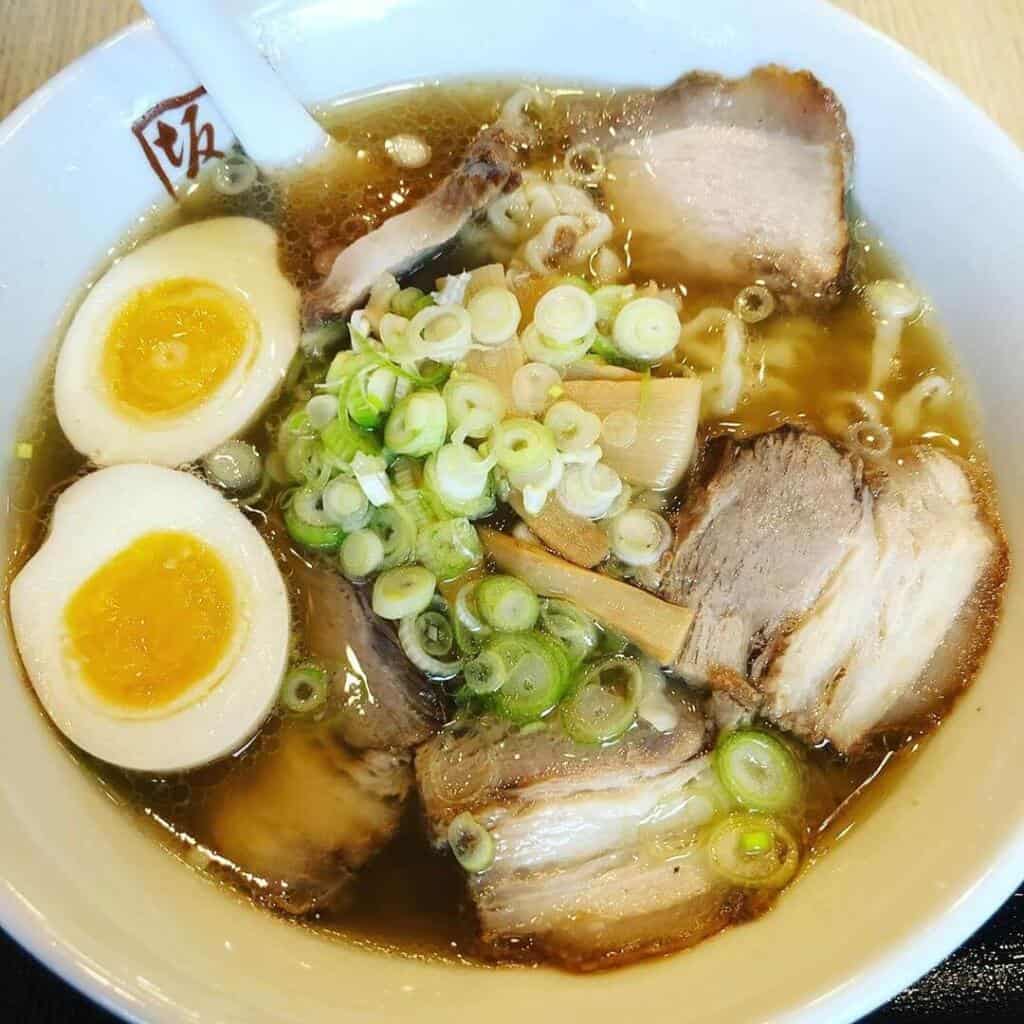 Kitakata Ramen has evolved over the years with many ramen shops trying their own spin on the dish. This ramen can be traced all the way back as early as the Showa era. Back in the day, ramen were sold in stalls that were pulled around. One young Chinese man set up one of these moving stalls in Japan, selling chinese soba noodles. It is said that those noodles are what Kitakata ramen was born from. The restaurants began making their own and that is where Kitakata ramen started to take form. From there, its popularity spread like wildfire.
Where can you enjoy a Bowl of Kitakata Ramen?
You can head on down to Kitakata City to enjoy many bowls of Kitakata ramen. In just Kitakata City alone, there are over 100 ramen shops. The popularity of this ramen even spread out to other places around Japan too. Being one of the three famous ramen, you can find it almost anywhere. Here are a few of the places to try out.
Genraiken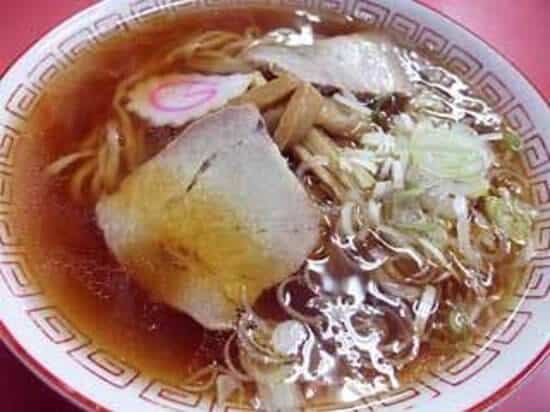 This is the shop where Kitakata is said to be originated from. Rich with history, this shop was Kitakata's first ramen shop. Created by that young chinese man, his legacy shop still stands. You will enjoy the soy sauce-based soup and amazing noodles that are topped with various ingredients including chicken, kelp, and vegetables. Experience the traditional Kitakata ramen here and embrace the history it has made.
Makoto Shokudo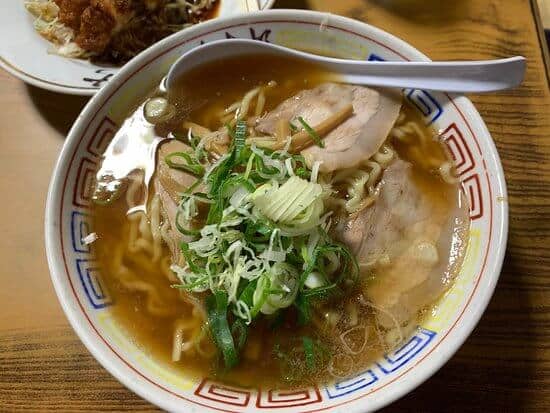 This Ramen here has a rarer rich soup where you can see the grease float up to the surface. This shop is famously known for Kitakata ramen and is, of course, located in Kitakata. You can even experience the good morning ramen here. It is a breakfast ramen that is becoming popular and is good for you. After you are done eating, make sure to check the bottom of the bowl. They give out prizes here to bowls that say "Atari (win)".
Bannai Shokudo
Here is another popular stop for ramen lovers. The shio (salt) ramen may be what this shop is famous for, but it also excels at other ramens like the Kitakata one with their generous amount of chashus. They also serve the morning ramen, however, you may have to wait in a long line to get the chance to taste their popular bowls.
Kitakataya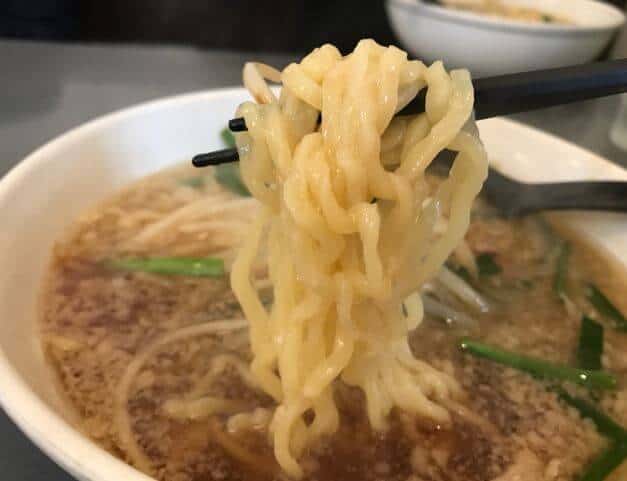 Next we have a Kitakata ramen shop that is not in Kitakata. As this ramen's popularity reached out, it landed a shop in Tokyo. It is known to be the first Kitakata ramen specialty shop in Tokyo. Those curly noodles are irresistible.
Menya Shichisai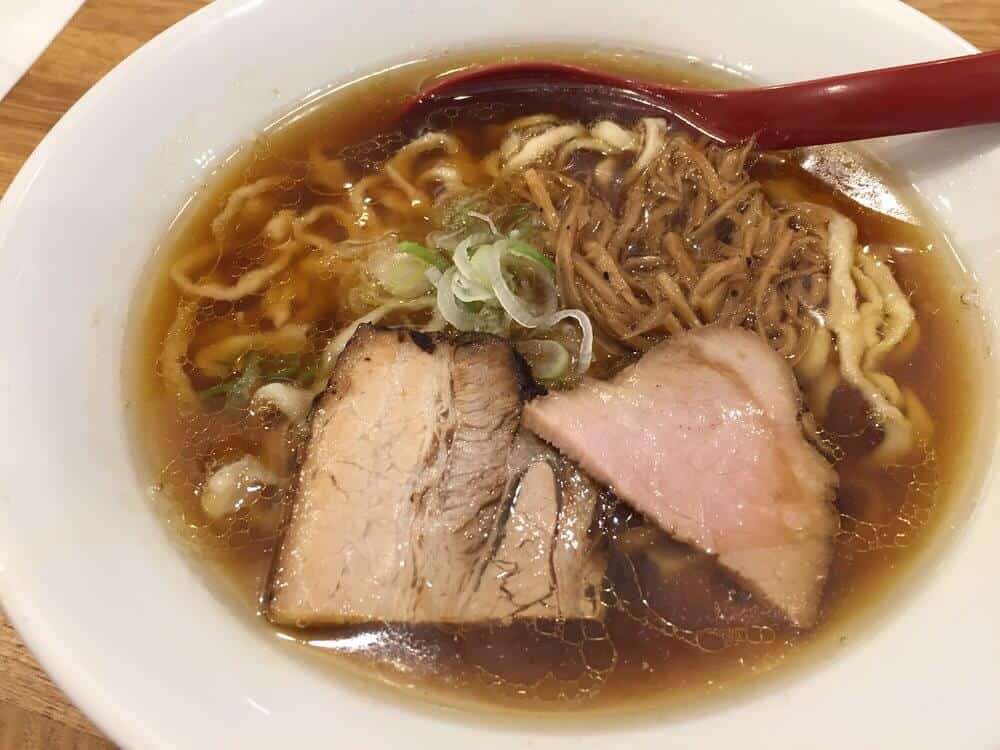 Watch them make your food right in front of you, here at Menya Shichisai. This is another shop famous for dishing out a good bowl of Kitakata ramen. They are also not located in Kitakata, spreading the joy of this clear soup with wave noodles. Here they specialize in dried sardines broth with their soy sauce ramen. They serve freshly hand made noodles and have become popular with the tourists.
Kitakata Ramen Ban nai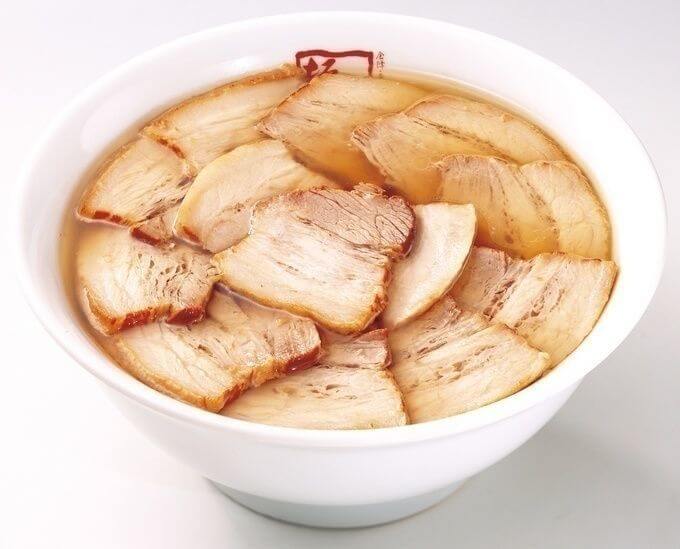 Here is a famous ramen chain shop that has branches throughout Japan. Mostly located in the bustling city of Tokyo, it is a must try place for any ramen lover. There is even locations across the sea, which goes to show how successful they are. They put a lot of juicy roast pork on top of the famous one. It is one of the more unique kitakata ramen bowls you will find.