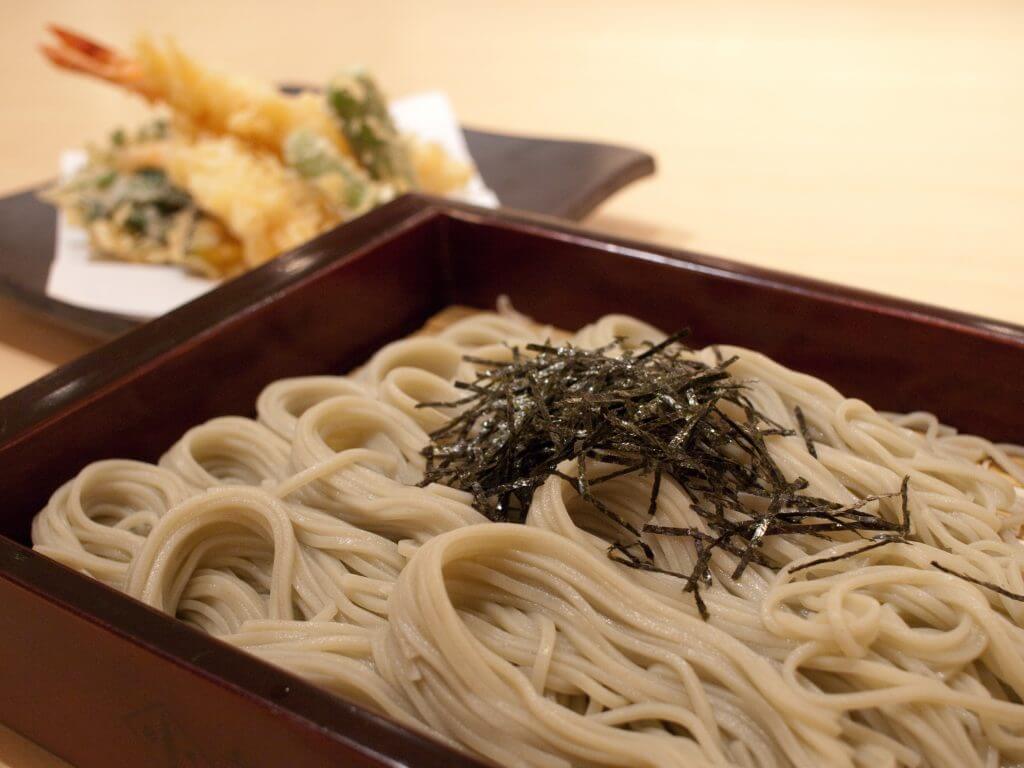 The Famous Soba Noodles from the Uonuma area.
Soba noodles are buckwheat noodles. One of the most famous kinds of soba are the ones you find in the Uonuma area of the Niigata prefecture called Hegi Soba. It is called hegi because the wooden tray it is served in is called hegi. Japan loves their regional specialties and food is the most popular to be a specialty. The specialties love to reveal something about the culture in that region. Hegi soba is a good example of a meal with culture behind it.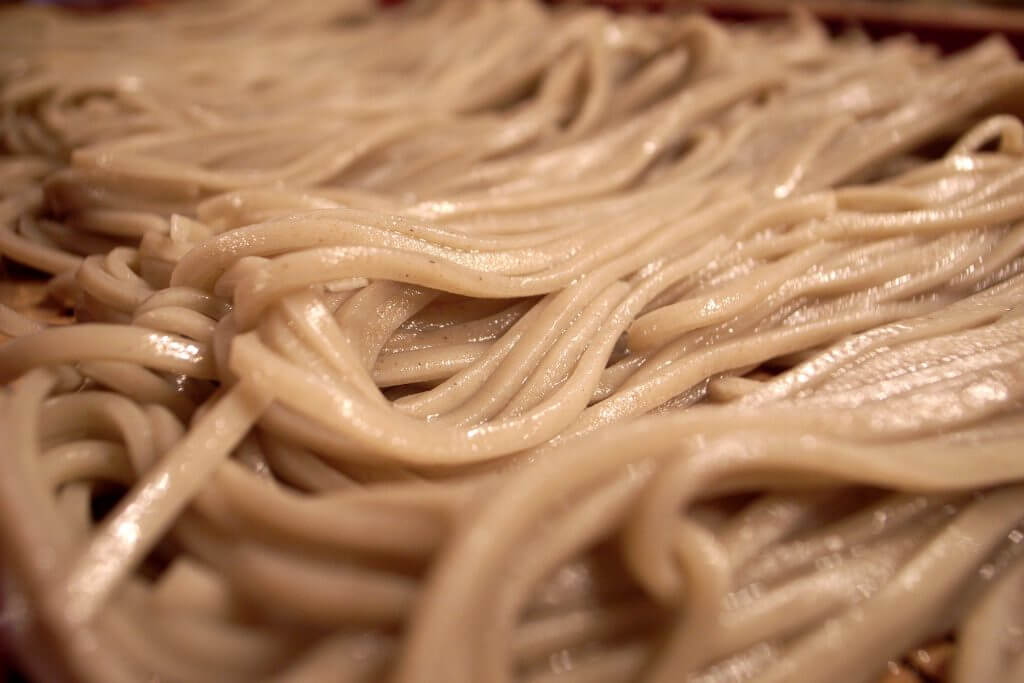 Characteristics of Hegi Soba
What makes this soba different than other ones? Hegi soba is a lot like Togakushi Soba in style. Being organized neatly on a wooden tray instead of a basket. The main characteristic of hegi soba is the seaweed. The hegi soba noodles are a little more slippery and chewy then other soba noodles because of the seaweed. This makes it a smoother feeling down the throat which people enjoy. Other than that, the taste does not differ all too much. It all comes down to the seasonings you have with it.
The right way to enjoy Hegi Soba
Just like other regional soba, there is a right way to eat it. A lot of restaurants will show people as it is a thing of pride for them. The first thing you do is to dip your first bite size bundle of noodles in the mentsuyu, the noodle soup base. After you get a taste of that, then you add a little of the hot Chinese mustard to the noodle. It is most common with hegi soba that mustard is used instead of wasabi. You then carefully dip it in the mentsuyu without mixing the mustard into it. After trying that the next taste can be after you add finely sliced green onions to the mentsuyu. The last mix you can try is the ground sesame seeds. Eating hegi soba is truly a whole experience.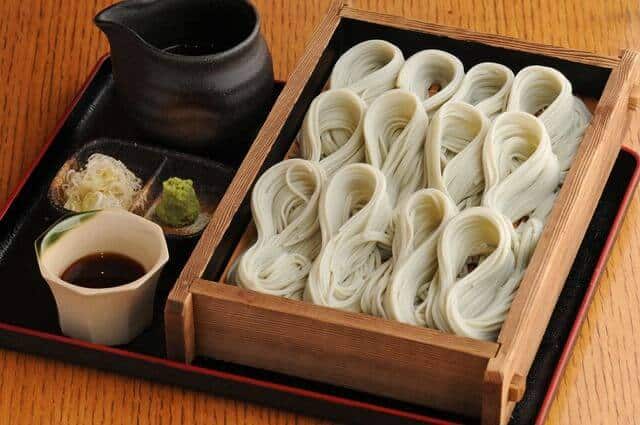 History of Hegi Soba
Like many regional specialties, there is a cultured history behind it. Soba has been around for a long time. All the way back in the edo period, it would be mainly produced in Uonuma in Niigata. Uonuma was famous for their beautiful textiles. The birth of hegi soba ends up being closely related to the textile industry. When weaving cloth, they would used grounded up seaweed and apply it to the fibers. This was like cloth glue and would stiffen it to make it easier to use. One day the seaweed was applied to soba flour to create hegi soba. Even the presentation of the soba was inspired by a bundle of silk threads.
Which shops should I try for these soba noodles?
Hegi soba noodles are a specialty in Niigata, so that is where you will visit to try some of these noodles. Having a food specialty helps tourism for places and you will find no shortage of restaurants everywhere you go. When visiting an area for the first time, it is only right to try their food specialty. They even help you by giving you a Soba Ticket when you visit the Tourist Information Center. Here are some places where you could try some delicious Hegi Soba all over the Niigata prefecture.
Wataya Hirasawa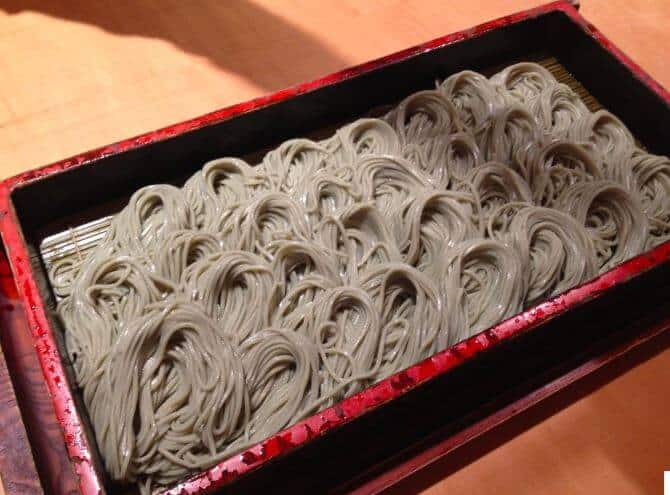 The first restaurant on our list is the highest rated restaurant in Ojiya. A beautiful location with a great atmosphere. Their excellent service and convenient menu really helped with their high ratings, along with their delicious food. You will get the chewy and smooth hegi soba experience. These soba restaurants are also conveniently open later for whenever you feel like eating. There is also the popular Wataya Honten location in Honcho too. Wataya is a long established store with the classic hegi soba technique.
Address: 1-8-5 Hirasawa, Ojiya 947-0042, Niigata Prefecture
Phone number: 81 258-83-0588
Hours: Monday to Friday from 11:00 am to 4:00 pm and 5:00 pm to 9:00 pm. Saturday and Sunday from 10:00 am to 9:00 pm
Kojimaya CoCoLo Niigata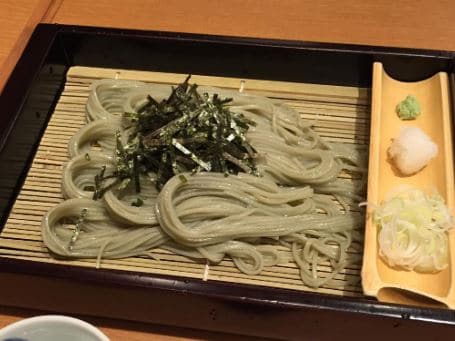 An authentic soba restaurant that is known for its hegi soba. Rated as one of the best restaurants in Niigata and will deliver a great experience. It is conveniently on the second floor of a station building and offers an English menu. Very welcoming place with great service. There hegi soba is beautiful served and there other dishes are delicious as well.
Address: 1-1-1 Hanazono, Chuo-ku | Niigata StationBldg. in SAISON, Niigata 950-0086, Niigata Prefecture
Phone number: 81 25-243-7707
Hours: Open every day from 9:00 am to 8:30 pm
Nakanoya Shiozawa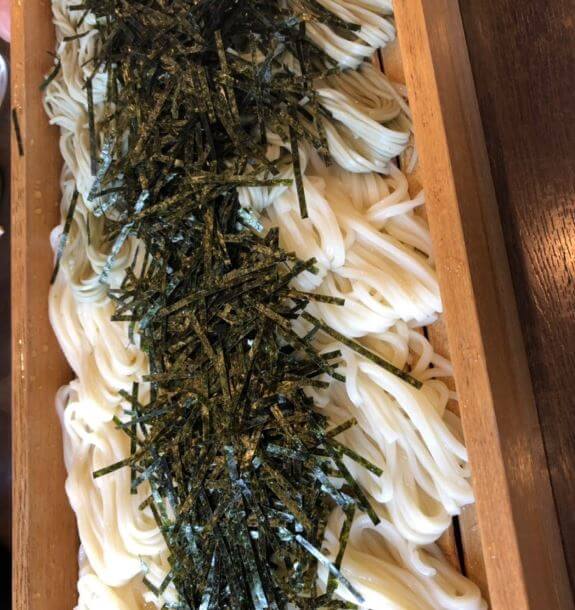 Next we have one of the highest rated restaurants in Minamitanaka. Popular and crowded, but worth it for their delicious hegi soba. Everybody is always surprised at how good the hegi soba really is. They also serve delicious tempura and other dishes. They have big servings that are great to share with the family. After you dine here you will understand why people keep coming back to it.
Address: 534-89 Minamitanaka, Minamiuonuma, Niigata Prefecture
Phone number: 81 25-778-3113
Hours: Open every day except Tuesdays from 11:00 am to 8:00 pm
Kojimaya Sohonten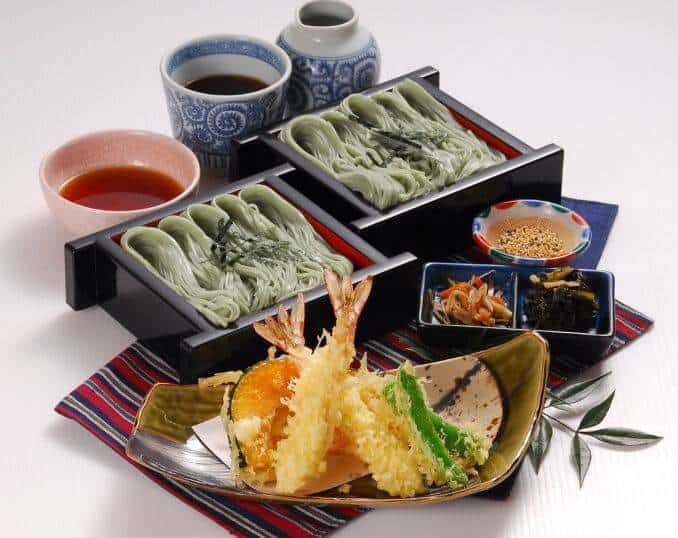 Now we have one of the highest rated restaurants in Tokamachi. The great thing about hegi soba is that it is popular all over the Niigata prefecture and you will fine a lot of professional chefs. This is another popular and long-established store that you might have to wait. It is a beautiful looking restaurant with appealing looking meals. You will get to have the whole hegi soba meal experience and more. You will leave satisfied as this restaurant is deserving of its good reviews.
Address: 758-1 Nakayashiki, Tokamachi 948-0135, Niigata Prefecture
Phone number: 81 25-768-3311
Hours: Open every day from 11:00 am to 9:00 pm